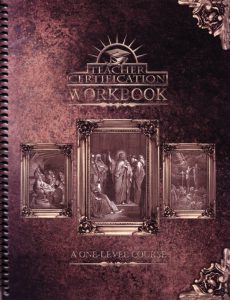 Developed by the General Sunday School Division.
Receive a Sunday School Teacher Certification from the General Sunday School Division of the United Pentecostal Church International.
Enjoy training focused on specialized ministry, a panoramic view of the Bible, and Bible Doctrine.
Designed to sharper your skills as a teacher and deepen your knowledge of the Word.
Once you complete the Sunday School Teacher Certification course you will receive an application for you pastor/mentor to sign. You may mail this to the Sunday School Division of the UPCI to receive your official Sunday School Teacher certification.
The workbook for the course is not included with the purchase of the online course. And can be ordered here.
$49.00
Take this Course