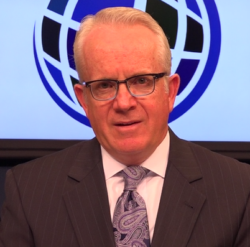 Course Description:
In such a short period of time, Jesus was able to build the foundation of a church that has now lasted nearly two thousand years. We will attempt to deconstruct every possible excuse that well-meaning but uninformed Christians have presented to exempt them from answering Christ's command to make disciples. We will discover the cost of making disciples and realize that there is a great price to pay in answering Jesus' call to "follow me" (Luke 18:22).
We will take a close look at our own lives in an attempt to determine if we think a prospective disciple would find us worth following. We will also discover the Monday through Saturday disciple-making mentality that elevates Sunday to a whole new level. We will examine the question that was asked of Jesus, "Who is my neighbor?" and discover that the answer to this question has significant implications for local, national, and worldwide social harmony. We will address great discrepancies between the soulwinning model and the disciple-making model and discover the vast difference in long-term impact.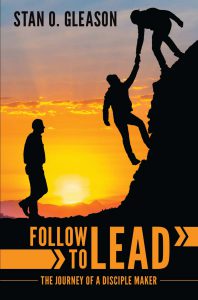 Textbook Description: Follow to Lead: Journey of a Disciple Maker by Stan O. Gleason
The author's intent is "simply to bring the reader back to the original intent of Jesus' command to go make disciples and to grasp a fuller range of the meaning of that command. I am suggesting that we have not yet fully discovered how to implement this critical command. Many of our well-meaning methods of evangelism have undoubtedly served the mission, but we have unwittingly masked the Master's intended method and fallen short of the goal" (from the Author's Preface).
$40.00