Ministry Central
Who We Are
Ministry Central is the ministerial training and development effort of the General Board of the United Pentecostal Church International. It is administered and managed by the Division of Publications of the United Pentecostal Church International.
See How It Works
From novice aspiring ministers to seasoned leaders, Ministry Central has content available for all. Aspiring ministers can take advantage of the free sessions available in the Launch Your Ministry program. Ministers who are seeking initial licensure or seeking to progress to the next level of licensure can find the training they need in the pay-as-you- go courses of the Licensure and Ordination program. Ministers seeking to grow and enhance their ministry can access the many resources through a monthly subscription to the Continuing Education program.
Anytime. Anywhere.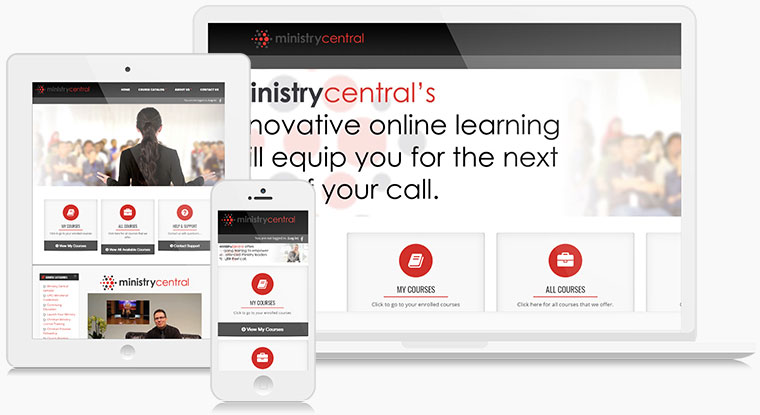 Ministry Central is an advanced learning environment with a responsive design. This innovative web design approach succeeds at crafting an optimal viewing experience on a computer desktop, laptop and mobile device. So, at home or on the go you will have a premium experience with this online learning training.
With exclusive Apostolic training videos, you can't get anywhere else, Ministry Central provides training by leading Apostolic ministers for aspiring leaders, growing leaders and mature leaders anytime and anywhere.

Explore Courses