Launch Your Ministry Courses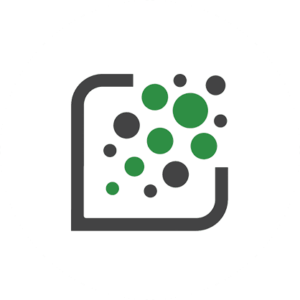 Launch Your Ministry is a collection of FREE courses that will help you position your life for the call. These courses focus on your personal and spiritual growth enabling you to step into His will with confidence.
Launch Your Ministry was designed to help men and women position themselves to receive a call to ministry.
Launch Your Ministry is an effort to lead and inspire men and women into ministry, and to give their leaders tools to effectively train them via web based training materials.
Launch Your Ministry strives to open doors for men and women, moving them into active ministry by removing barriers to start churches, daughter works, evangelists, missionaries and preaching points
Currently Launch Your Ministry consists of 55 videos on various subjects related to ministry and the call of God. Each video is 15-20 minutes in length.
Students must enroll in each topic/course separately and can print a certificate of completion after completing each Launch Your Ministry course.
Because Launch Your Ministry is considered a ministry there is no cost to enroll.
Launch Your Ministry

LYM Apostolic Doctrine

Lessons included in the Apostolic Doctrine course: Apostolic Passion – Bruce Howell The Gifts of the Spirit – David Elms Importance of …

5 Lessons / 1 Quiz

Launch Your Ministry

Educational Growth

Lessons included in the Educational Growth course: How Much and What Kind? – Brent Coltharp Guarding Your Mind – Ken Colegrove Practice …

6 Lessons / 1 Quiz

Launch Your Ministry

Evangelism

Lessons included in the Evangelism course: Arise Now: Urgency of the Hour – Nathan Scoggins Inviting People to Church – Tyler Walea …

5 Lessons / 1 Quiz

Launch Your Ministry

Leadership

Lessons included in the Leadership course: Becoming the "Go-To" Person in Church – Luke Levine The Five Fold Ministry – Scott Graham …

4 Lessons / 1 Quiz

Launch Your Ministry

Ministerial Development Level 1

Lessons included in the Ministerial Development Level 1 course by David K. Bernard: The Minister's Calling The Minister's Family Relationships The Minister's …

9 Lessons / 1 Quiz

Launch Your Ministry

Pastoral Respect

Lessons included in the Pastoral Respect course: Faithfullness in All Areas – Matthew Martin Learn and Practice Loyalty – Nathan Scoggins Modeling …

5 Lessons / 1 Quiz

Launch Your Ministry

Prayer

Lessons included in the Prayer course: Divine Healing – Scotty Slaydon Hospital Visitation and Praying for the Sick – Nathan Scoggins The …

3 Lessons / 1 Quiz

Launch Your Ministry

Spiritual Growth

Lessons included in the Spiritual Growth course: Addressing Personal Weaknesses – David Elms Character Matters – Ken Gurley Choosing A Mate – Ken Gurley Find …

9 Lessons / 1 Quiz

Launch Your Ministry

Teaching Home Bible Studies

Lessons included in the Teaching Home Bible Studies course: Teaching Home Bible Studies 1 – Jay Stirnemann Teaching Home Bible Studies 2 …

2 Lessons / 1 Quiz

Launch Your Ministry

Your Ministry

Lessons included in the Your Ministry course: Dare to Dream – Jack Cunningham Developing Confidence in God's Work – Matthew Martin Finding …

6 Lessons / 1 Quiz