Occupational Chaplains Association Courses
Occupational Chaplains Association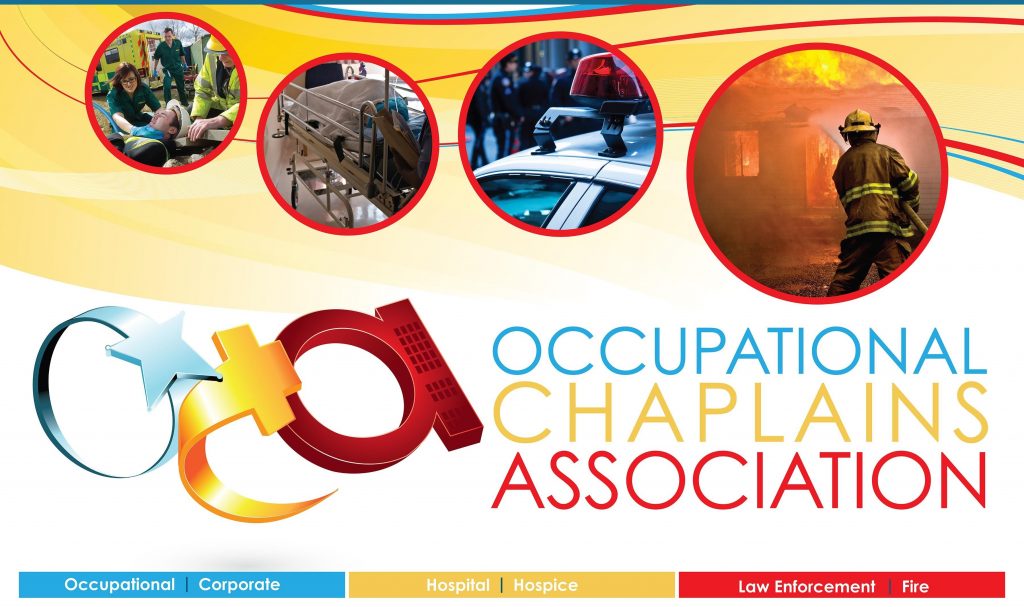 After completing level one training and passing the final test, you may then apply for chaplain endorsement. Chaplain endorsement is not guaranteed by the training alone; you must meet the following qualifications.
OCA always works through the pastor. If you are not the pastor of the assembly where you attend, a signed pastoral approval form is required. OCA allows laity to become chaplains with their pastor's approval.
You must fill out an application and be approved.
As with all professional associations, there is a fee for the application and yearly dues. The fee of $175.00 covers the application fee and the first year's dues.
Renewal Dues
Each year you will need to renew your endorsement. Yearly renewal dues are $85.00.
As a professional chaplain association, our endorsed chaplains are expected to continue their education on an ongoing basis. This is accomplished through what is called CEUs (Continuing Educational Units). This can be anything field related. OCA accepts many forms of CEUs, such as hospital or police chaplain training.
Renewals
All chaplains renewing must have a plan to continue their training in the chaplain field. Each year non-pastoring renewals have to have a pastoral permission form signed.
Earning Rank
You will enter the association as an entry level chaplain unless you have verifiable advance training or chaplain experience.
By taking OCA's level two training, you can advance to the next level.
Thank You!
We would like to commend you on your desire to add the tools of chaplaincy to your ministry, presenting the gospel in a caring and compassionate manner.
$175

Occupational Chaplains Association

Occupational Chaplains Training Level 1

Welcome to the Occupational Chaplains Association training course. This course includes twenty informative training videos, quizzes, and a final test. Upon successful …

22 Lessons / 20 Quizzes

$175

Occupational Chaplains Association

Occupational Chaplains Training Level 2

The OCA training workshop for Level 2: Chaplain's Essentials Part 2 addresses "The Person and Work of an OCA Chaplain."   The purpose …

36 Lessons / 19 Quizzes