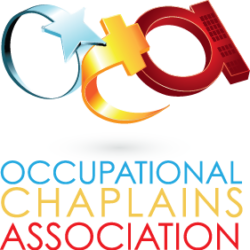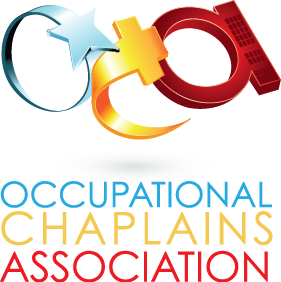 Welcome to Occupational Chaplains Association (OCA) video training. Chaplaincy is a Christian ministry for which special training for awareness is needful. The introductory training presented in twenty lessons will cover what we call "Chaplain's Essentials" and is aimed to prepare the local church member, male or female, for spiritual care service in the local church under the direction of the pastor. Completing the lessons will certify a participant and qualify the participant to apply for endorsement as a chaplain with the UPCI. The participant will become knowledgeable about the three focus areas of OCA and the basic duties and tasks of a spiritual caregiver.
The OCA training workshop for Level 2: Chaplain's Essentials Part 2 addresses "The Person and Work of an OCA Chaplain."   The purpose for Chaplain's Essentials is to train and certify men and women in the local church for basic spiritual care ministry—chaplaincy.  Under the supervision of the pastor, volunteer OCA chaplains go into the community to minister and reach people who are in crisis and have emotional and spiritual needs.  Trainees who attend United Pentecostal Churches may apply and receive endorsed status from the Department of Education and Endorsement [UPCI]. Others may be affirmed and endorsed by Global Training Interaction, Inc.  Each chaplain may acquire an ID card and shield that provides recognition in any workplace as a chaplain. OCA chaplains may specialize for a ministry in Industrial/Occupational settings, Law Endorsement/Fire or Medical arenas, and Hospital/Hospice avenues. Part 2 provides additional insight to professional development, core values, methods and techniques of care-giving, and precautions chaplains should practice.
The scope and sequence for Chaplain's Essentials Part 2, The Person and Work of a OCA Chaplain, provides insight on how the chaplain can responsibly fulfill duty, tasks, and roles.  After a brief orienting introduction to OCA and Chaplaincy, we consider the calling and burden of being a chaplain and how to balance the sacred [religious] function with the secular [worldly] function. A section on "presence,' listening and hearing for assessing, and providing feedback is followed by a brief look at basic needs common to all people.  The medical chaplain will find insights to successful hospital visits and how to provide spiritual care as well as serve in the administrative role of ethics consultant on the hospital care team. The person and work of an OCA chaplain is steered by giving attention to core values, of which four are considered in some detail: accountability, professionalism, confidentiality and legality, and integrity and character.  Part 2 closes with two lessons dealing with relations: 1) conflict management and resolution and 2) how to build better relationships to assure successful interaction.
The lessons were compiled and taught by OCA Commander William N. Dillon, Chaplain Melvin Reddy, and OCA Director of Education Dr. Sidney L Poe.
You are invited to visit the website www.ocachaplains.com.
Chaplain Sidney L Poe, Ph.D.
OCA Education and Training Director
601-622-6879
sidneypoe@gmail.com
Take this Course