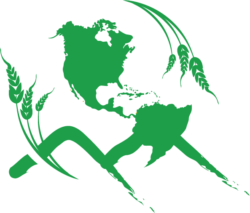 Thank you for participating in Mosaic. In the lessons that follow, you will encounter perspectives that align perfectly with your worldview and others that will challenge you.
The ultimate purpose of this curriculum is evangelism. Mosaic is a multicultural evangelism training and diversity awareness curriculum. Mosaic's steering committee intends to provide information and perspectives that equip us to overcome barriers to unity. Ever since the confusion at the Tower of Babel, it has been the human condition to lack unity due to cultural and language barriers. Some of the obstacles we face are overcome with little effort, but others require a heart humble before God and a love for souls greater than our history, memories, and wounds.
Our society is dividing along political, racial, and socioeconomic lines like never before. Like the spread of aggressive cancer, North America grows sicker every day. Our hope is the Lord, and His vessel is the church. What North America and the world need will come through the church. Toward that end, we desire to provide a straightforward look at a multicultural approach to reaching our communities—a biblically based approach that values diverse leadership and promotes a passion for winning souls.