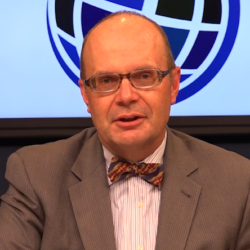 Course Description:
James Littles presents a passionate appeal for believers to allow God to strengthen their walk through spiritual formation and disciplines. Receiving the Spirit may be the end of their search for God, but it is only the beginning of their walk with God. When new believers begin to walk with God, they soon find that even though the Holy Spirit is in them, their human wills and freedom of choice are still intact. Developing a relationship with God is of utmost importance. God speaks to us through His Word, and we speak to Him when we pray. A relationship is not likely to develop without communication. Disciplining ourselves to worship God during the hard times shows that we trust Him and have faith in Him to work out the situations. Also covered in the course is the discipline of forgiveness. People who have been deeply hurt may feel that they will never be able to forgive their offenders. Forgiveness is necessary for several reasons. Unforgiveness can turn into bitterness, which harms the person who was wronged, not the perpetrator. It can cause physical problems. It can make a person feel like a prisoner bound by the offense.
Though it takes time and effort to follow these spiritual disciplines, those who do so will grow in grace.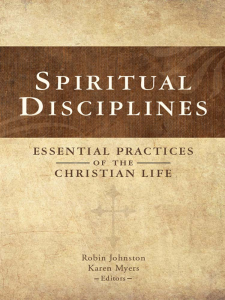 Textbook Description: Spiritual Disciplines: Essential Practices of the Christian Life by Robin Johnston and Karen Myers, eds.
Spiritual growth is a normal process for every spiritually healthy Christian believer. Though it takes time and effort to follow the spiritual disciplines outlined in this book, those who do so will grow in grace. Some of the disciplines included are: worship, prayer, fasting, giving, waiting, and contentment.
$40.00
Click here to purchase a physical copy of Spiritual Disciplines